About Us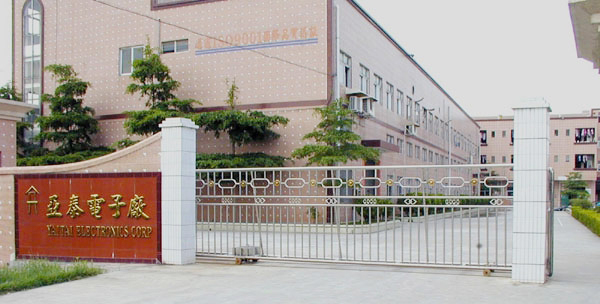 Chi Ming Electronics Corp established in 1984 in Taiwan in the first few years our main products are MINIATURE LAMPs, after many years' development in the year 1993 , we formed a new factory in mainland China, and then we begin to produce many new items ,Trucking LED , LED Auto Lighting, LED FESTOON LAMPS,LED WEDGE LAMPS, AUTO BULBS & FUSE LAMPS, MINIATURE LAMPSXENON LAMPS, NEON LAMPS, MR11 and MR16 LAMPs.,...etc. They are mainly for Auto LED /motorcycle LED, electron LED products, lighting, machinery equipment, flashlight and any consumers' product,s.
Moved to mainland China and covering area of 9000 square meter, 20 production lines, more than 200 employees, every month we produce 5500,000 pieces of lamps for sale to all over the world, they are mainly LEDs, and all of our products meet the international standard ISO 9001,We also do OEM, we have technology department and can design out any customer's requested products.
With nearly 20 years producing experience in electronics and firm development, we can now provide competitive price and good delivery and a guarantee that the company is going to be here supports you before and after your buying our products with efficiency. We sincerely hope we can be of service to all of our valuable customers all over the world.
E-mail: ling711218@gmail.com / mingledlamp@outlook.com / kim@chi-ming.org
www.chi-ming.com ---kim@chi-ming.org
Trucking LED,Auto LED bulbs,Auto LED Lighting.Train LED Bulbs,Motorcycle LED Bulbs,Boat LED Bulbs,Truck LED Bulbs,Auto Parts LED,Motor LED Light. LED LAMPS, FESTOON LAMPS, WEDGE LAMPS, AUTO BULBS & FUSE LAMPS, MINIATURE LAMPS, HALOGEN LAMPS, XENON LAMPS, NEON LAMPS, TELEPHONE LAMPS, NAVIGATION LAMPS & MARINE SHIP REQUIREMENTS, MR11 and MR16 LAMP DICHROIC

CHI MING ELECTRONICS CORP. The use of newly developed ceramic materials into the LED package, In a variety of vehicle applications. Auto led turn signal lamps. Car led Brake light. Automotive led Road vehicles between the warning lights and indoor lighting.
Automotive LED requirements of high quality, ceramic materials LED at -20 degrees C in the low-temperature, +40 degrees C in the high-temperature and high humidity environment, the use of high-reliability.
Automotive LED lights to take into account the user's environment in space, If installed in the engine under high temperature. LED light intensity at a high temperature very quickly decay, CHIMING ceramic materials LED with good thermal design to do.
Car battery voltage- because of the pace car and the ups and downs. Voltage rise caused by current led large. R & D CHIMING efficient drive circuit. Users to use ceramic materials LED.10V ~ 35V constant current. LED high-power high-efficiency power.
CHI MING ELECTRONICS CORP. All staff will be in the hearts of sincere service for usech 2006,in order to increase Productive forces, we establish a new Department in Guang Xi Province;Chi Yung Electronics fatory. we hope it would progress we and our customer's business Competition.